It's time for a sneak peek of this month's new indie nail polish limited edition! It will be available from polishpickup.com starting May 3rd — May's theme is "The 80's," and Scofflaw Varnish is going with the incomparable Molly Ringwald for inspiration. We can't think of anyone else who embodies the 80's more than she does!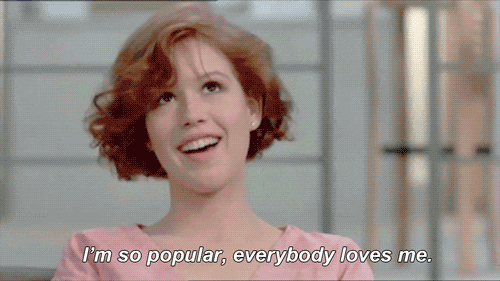 Here's some fun Molly Ringwald trivia for you:
Turned down the Julia Roberts role in Pretty Woman (1990) and the Demi Moore role in Ghost (1990).
David Lynch sent her the screenplay of Blue Velvet (1986). However, Molly's mother read it first, and because it disturbed her, she never showed it to Molly for consideration.
Ranked #1 in VH1's list of the "100 Greatest Teen Stars."
Because her name is so associated with the "brat pack" movies of the 1980s, there is a band that plays covers of '80s hits called "The Molly Ringwalds."
In the Breakfast Club, only Claire was supposed to dance, but Molly felt uncomfortable dancing alone, so John Hughes had the entire cast dance.
The genesis of Pretty in Pink emerged when Molly Ringwald asked John Hughes to write a movie based on The Psychedelic Furs song "Pretty in Pink", which was her favorite song at the time.
The costume designer in 16 Candles begged Molly not to wear the hat she wore in the beginning of the movie. Ringwald insisted. After the movie was released, teenage girls started wearing their hats tilted back like that.
And as for the nail polish? "Love Letter to Molly Ringwald" is a dusty peachy-cream-orange base, with a bright pink shimmer and scattered holo, a sharp pink sparkle highlight, and finished off with microglitters of various shades of pink and orange.
It will be available for a single weekend, starting Friday, May 3rd at 10:00 am central, at polishpickup.com. It will be available until the 6th, and after that you'll have to find some other way to show your love of our favorite 80's redhead.
You snooze, you lose!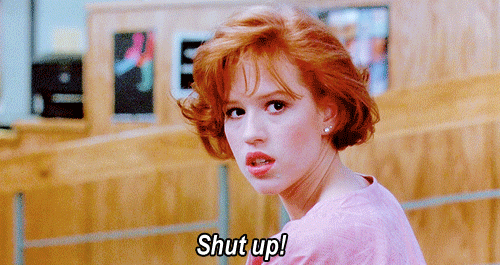 Don't forget to sign up for the Scofflaw Varnish mailing list, so you're always on top of new releases and restocks in our indie polish store! It's quick and easy, just pop over here!
The Scofflaw Nail Varnish Manufactory has been creating artisanal, small-batch indie nail polish in Chicago since 2013. Made with the finest cosmetic ingredients, free of carcinogens, and cruelty-free. Scofflaw Varnish is curious nail polish for the unconventional scofflaws among us.